Asset finance is a financing technique in which the cash flow generated by assets belonging to a corporation or other body is used to repay loans.
Ship finance is a global financing method for the building or purchase of ships, which is backed by various types of set collateral and the cash flow generated by the ships (mainly charter fees). The SuMi TRUST Group has built up expertise and a record of achievements in this area over many years.
Aircraft finance is a financing method to provide funds for the acquisition of aircraft while appropriately managing the creditworthiness of the airline and the value (and structure) of the aircraft. A specialized team is now doing business with airlines and aircraft leasing companies worldwide.
Typical Aircraft Finance Structure Drawing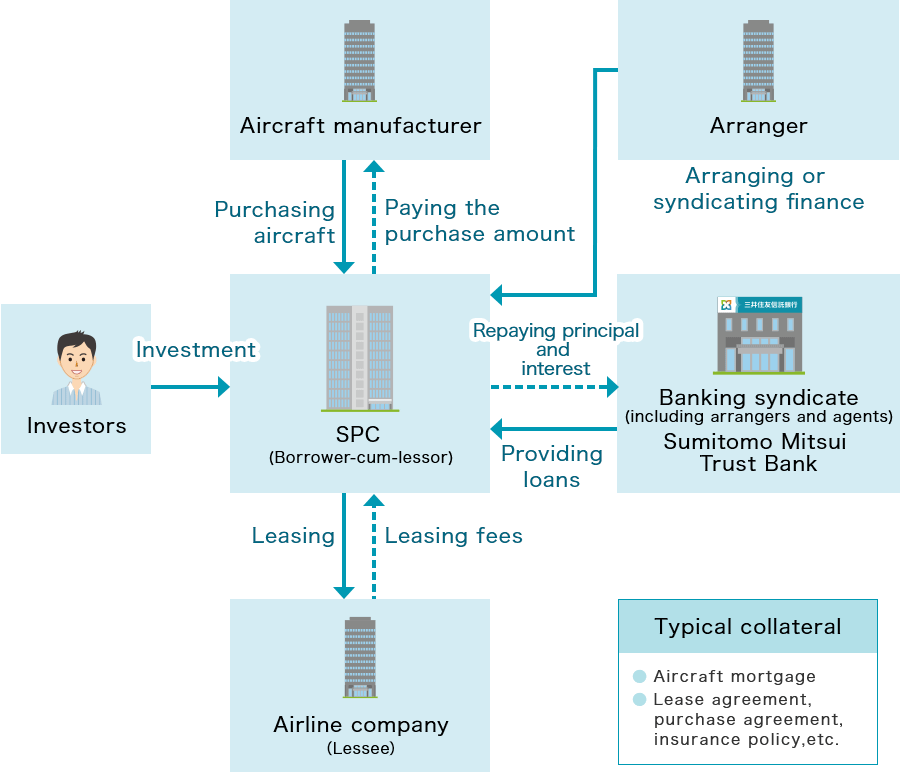 The SPC Structure

The borrower is a SPC that purchases and owns an aircraft, and leases the aircraft to the lessee.
The loans are provided upon delivery of the aircraft.

Leasing to an Airline Company

The source of repayment is leasing fees from the airline company.

Collateral

Aircraft collateral, the right to claim insurance money, acquisition of shares in the borrower, etc.